What's new in iOS 16 - Know it all in Open Box Mobile
Looking for the latest news about iOS 16 and its features? We've prepared everything you need to know.
Apple recently announced the new iOS 16, for now in beta, but already with many new features that you'll want to use firsthand, and at your fingertips, of course.
When does the new iOS come out?
The release of iOS 16 is scheduled for September 2022. Keep reading to know everything.
Basically, the new Apple iOS brings new customization options, combined with advanced intelligence, so you can communicate and share content.
IPhone Multi-Screen Lock Customization
iOS 16 lets you further create and customize locked screens, with photos, backgrounds, fonts, and widgets to put information that really matters and your style.
Not to run aground in the vastness of options available, Apple offers galleries with wallpapers that include photos with various styles and collections organized by theme.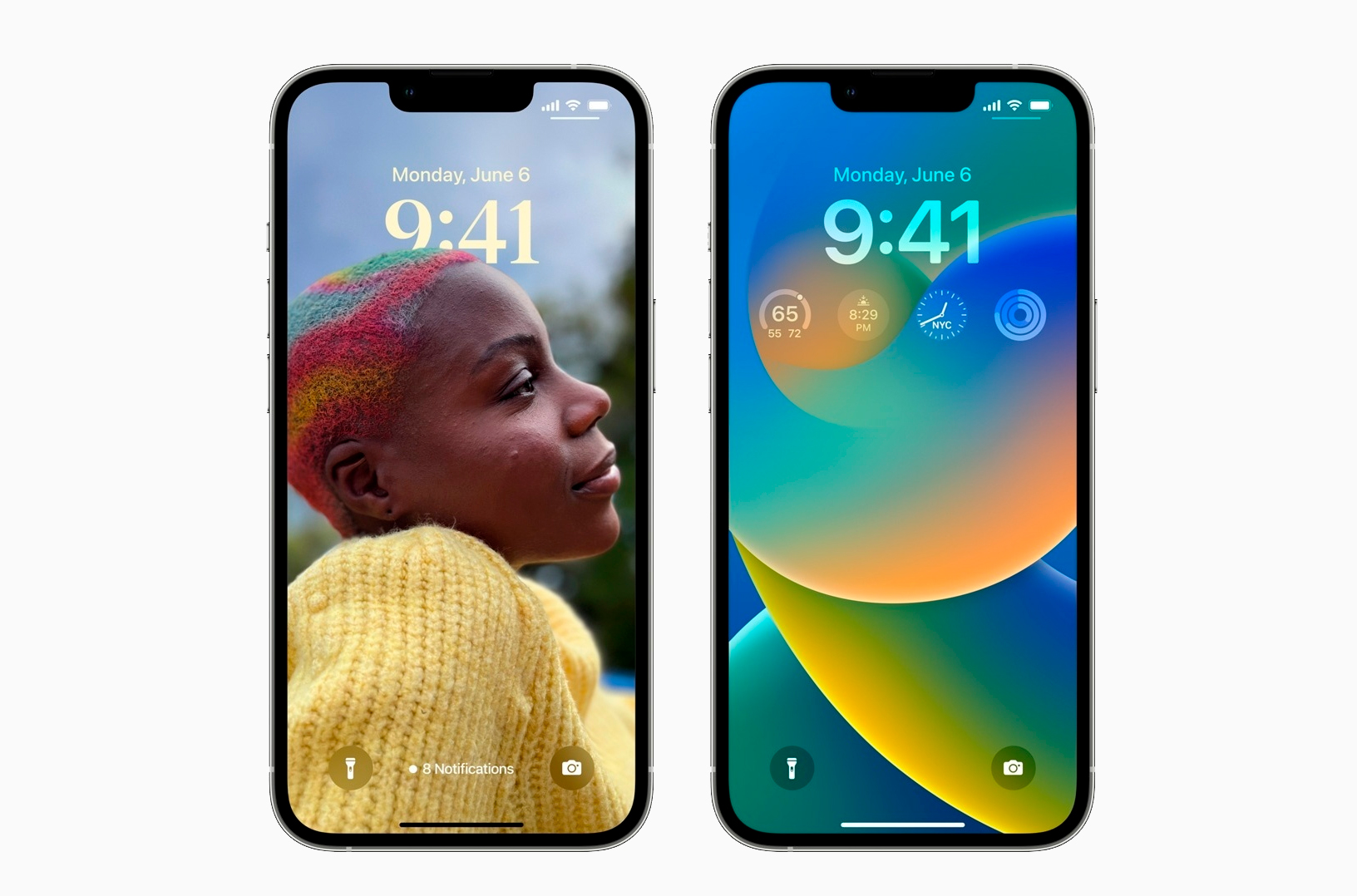 Updated Notifications in Real Time
The new Live Activities feature will allow you to track real-time updates, such as the result of a derby, or the time of arrival of food, without the need to unlock the screen.
More Intuitive Concentration
Through a more intuitive Setting of Concentration mode, iOS 16 makes it easy to choose the apps and friends you want to mute or allow. To switch between concentration modes or view meeting information or to-do list, just scan your finger.
New Ways to Share Photos
The new apple iOS lets you choose the photos and videos you want to include in the shared photo library and who you want to share with (up to a maximum of five members), with new criteria like the date or people in the photo. After setup, you can add photos from the camera, authorize access with new members.
Has New mensagens
iOS 16 also lets you edit messages after sending or canceling the send, as well as mark messages as unread to reply later.
Collaboration on Everything and Everything
Collaboration and teamwork is one of the most significant improvements in the new Apple iOS, making it easy to share and collaborate on notes, presentations, reminders, Safari pageants, and apps to work with and communicate with colleagues and friends.
More Secure Access Keys and Lockdown Mode
The recent security issues with Apple devices have led the brand to an even more secure iOS, with encrypted peer-to-peer encrypted access keys to protect from fishing and leaks.
These access keys are more effective than two-factor authentication.
The security duo is enhanced by Lockdown Mode, a system that allows the user, if there is a threat, to block various features, including messaging, web browsing features and Apple services, among others.
Shared parades
iOS 16 also introduces new pageant and bookmark sharing features, as well as sending FaceTime messages or calls directly in Safari.
Intelligent Image Editing
Apple's new iOS also brings new image editing, with a new feature that lets you separate or isolate elements from an image by removing the background. This feature is available in the Photos, Screenshot, Quick View, and Safari apps, among others.
Video Text Recognition
The next iOS recognizes video text and lets you use it in actions such as copying, translating, searching, sharing, converting currencies, etc.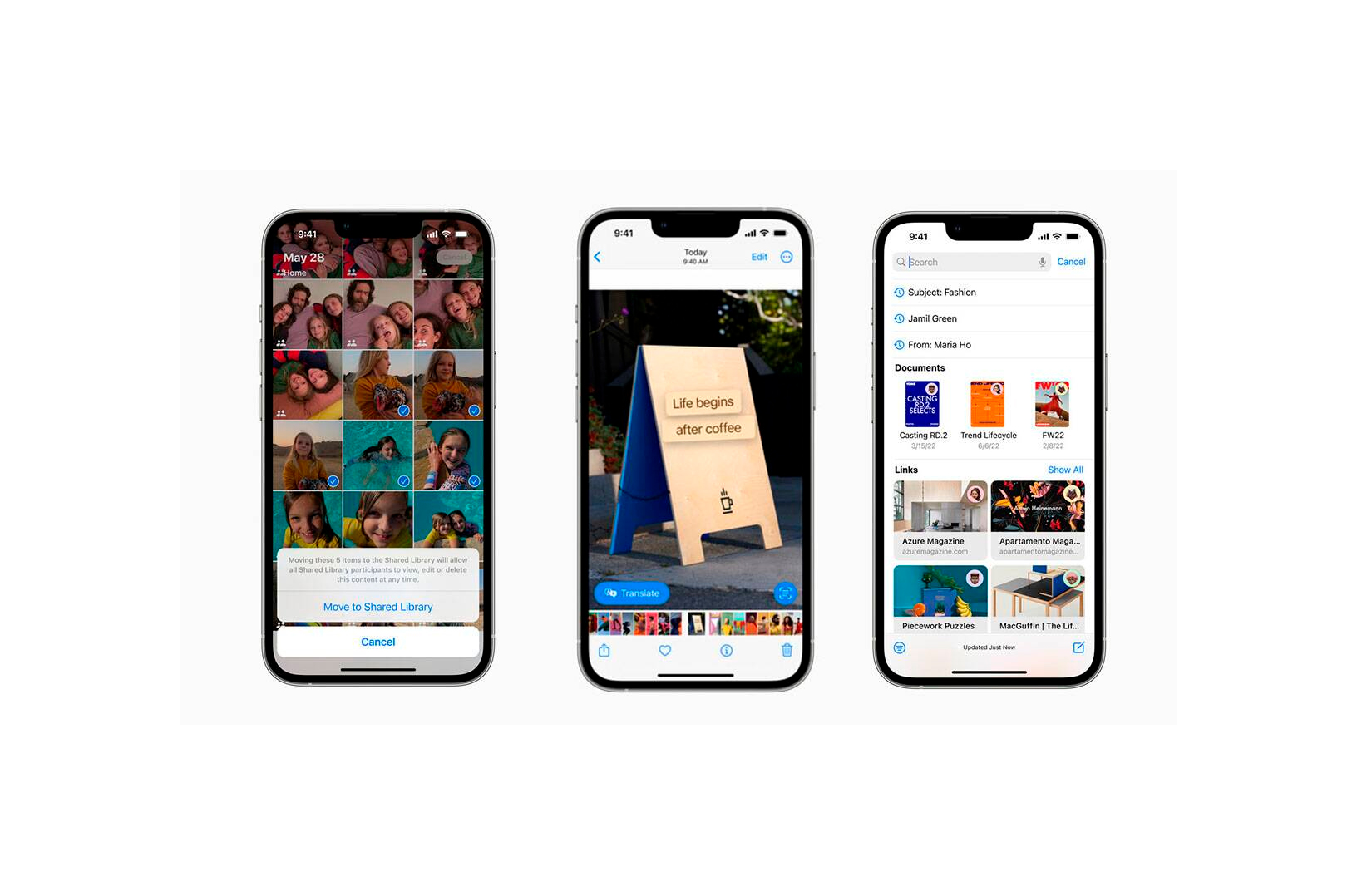 Most Perfect Dictation and In Conjunction with the Keyboard
Dictation is even more perfect by adding commas, endpoints, question marks, and even emojis automatically with your voice.
In this version of Apple iOS you can also use Dictation and keyboard simultaneously, as well as move the cursor and put suggestions in QuickType, without having to leave Dictation.
What do you think of the new features of iOS 16? Is that what you expected? You still don't follow us on social media? Follow us right now to find out all the news Apple, and not only.